Activities
Many accommodations offer the possibility to book excursions and activities during your stay. This can be arranged on site with the relevant accommodation. Usually this can always be booked and arranged in the short term. In addition, there are also activities and excursions that have to be booked longer in advance and which are usually not organized by the accommodations themselves. Roundtrip Portugal has been able to make arrangements with a number of providers for you to offer these activities at a reduced rate. The activities can be booked directly when booking a tour. Sometimes it is also possible to do this later. Inform yourself in advance about the possibilities. If you want to compose a trip yourself, you can contact the relevant organization / activity directly. Discounts only apply to bookings through Tours Portugal.
Many attractions are included among the various places or regions in Portugal some are included on the page sights
Content of this page
Hiking and Climbing
Citytours
Kayaking and canoeing
Workshops and tastings
Off road driving
Balloon Flights
Horseriding
Others
Hiking and climbing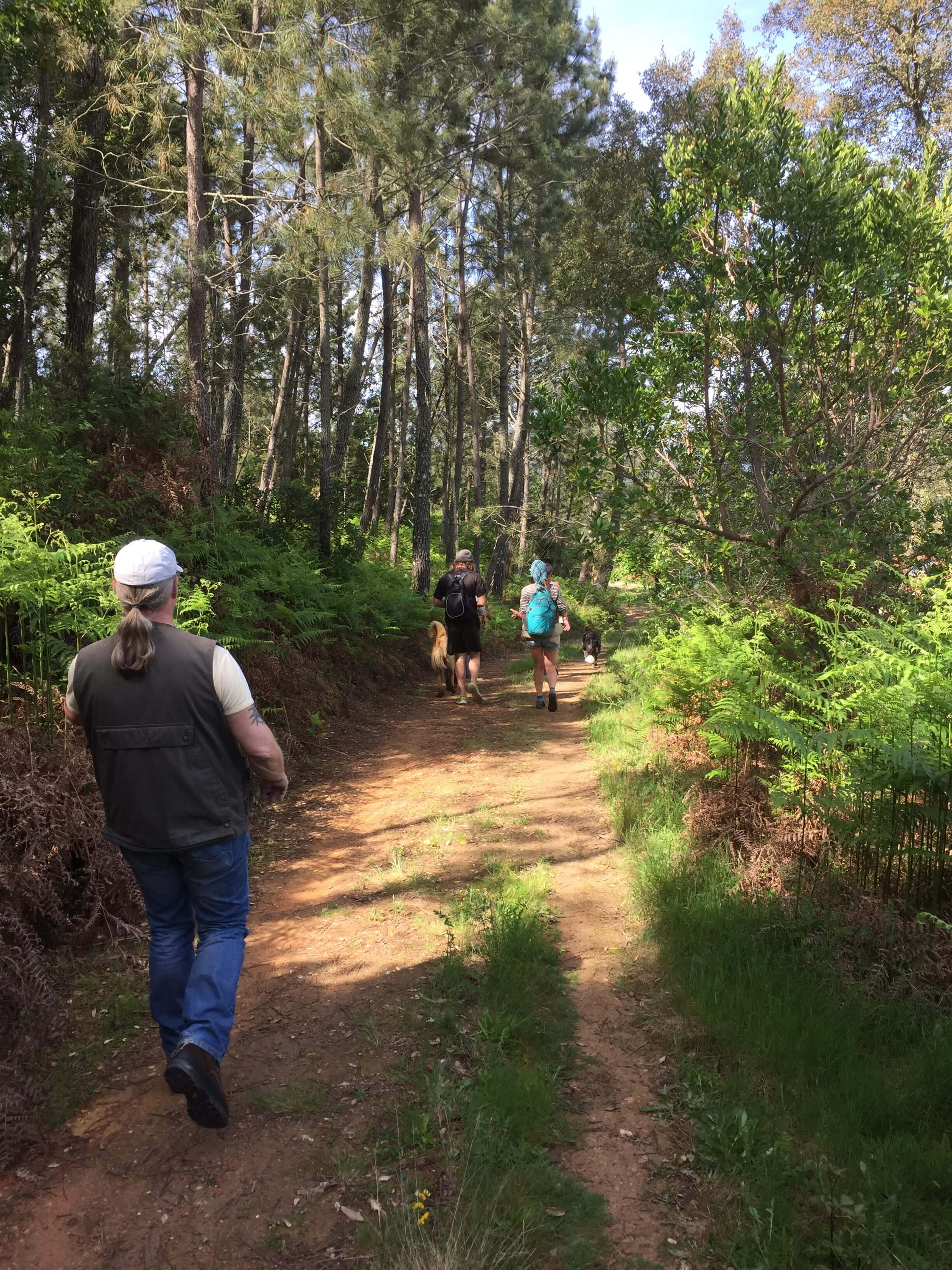 Hiking
Walking in central Portugal: forests, mountains and rivers. Visions or walk through dense forest. On the way, a regular break to enjoy all the beautiful things or to see an attraction. Walks are adjusted at the level of the participants. Your guide is very involved and enthusiastic, has years of experience and can tell you a lot about what you see, hear and smell along the way. All walks can be booked during your stay at Bed and Breakfast Casa Traca, . For more information about the guide and the walks  Leen Hiking
Aqua Hiking
Water-walking is recently in Portugal. It is a walk, but along the river bed. To enjoy this activity comfortably, Trans Serrano offers wetsuits and helmets. The activity goes through a spectacular environment, where it is possible to observe rare species of trees, such as the Portuguese laurel (Prunus lusitanica), and also river birds such as the Gray Heron, the White-throated Dipper or the River Kingfisher. You can notice the presence of otters and with a bit of luck you can see one … The silence and the direct contact with nature are the highlights of this activity. This is a unique experience in a beautiful river, the Ceira. More information Transserrano
Citytours
Tours Portugal works with a number of guides in the cities of Lisbon and Porto. Coimbra will be added soon.
Lisbon & Porto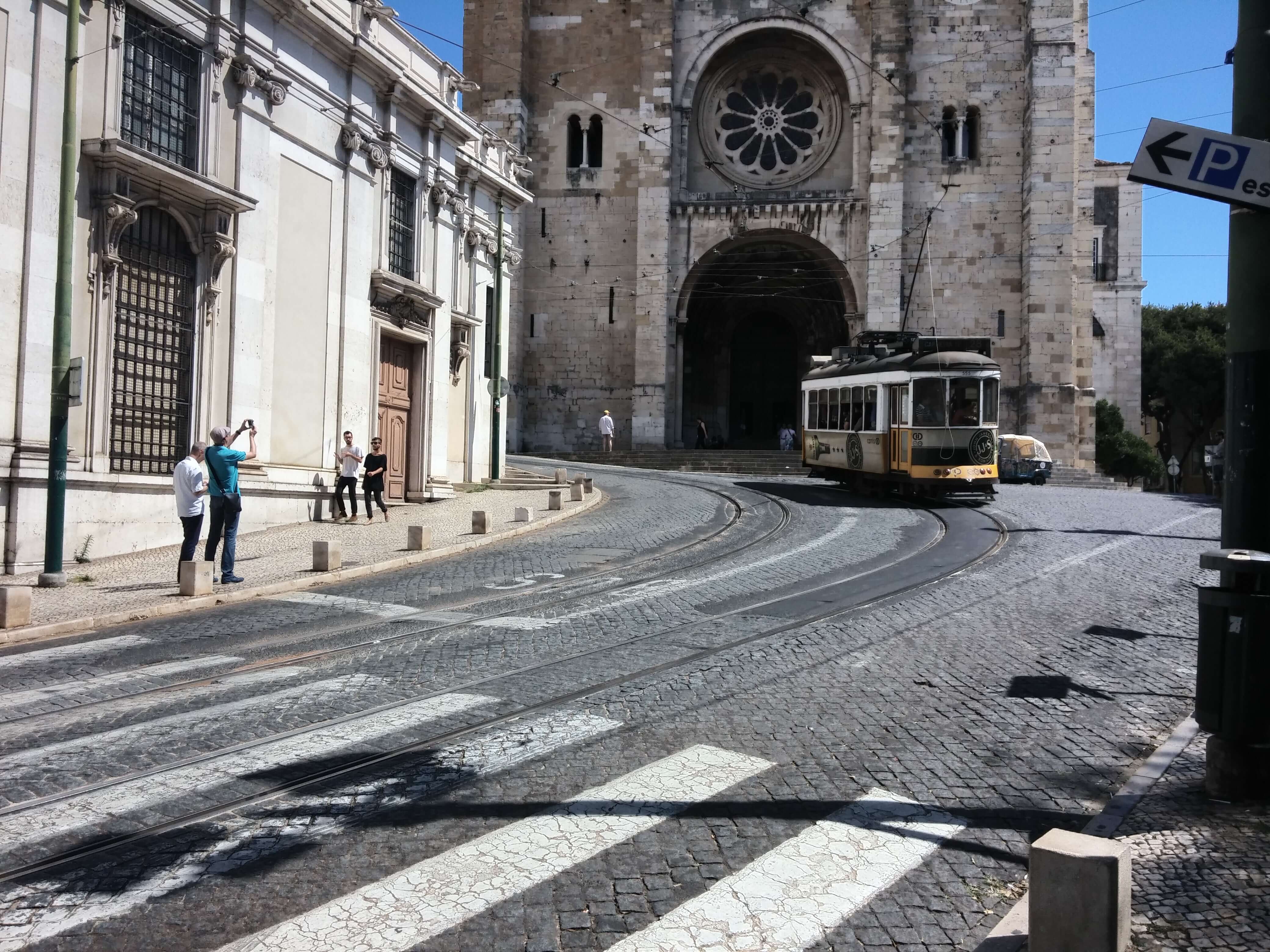 To discover Lisbon and Porto the best way is to do this with local guides. People who speak your languages and know the city very well.
All the highlights and the best places to diner or relax. Either you like walking or discover the city by bike everything is possible with our new partner in this: Baja Bikes.
Click on the banner below to book your city trip directly
Street art tours
Creative walking tours through the streets of Lisbon and its various neighborhoods by the Lisbon Street Art Tours team. The team comes from all corners of the world but are all passionate about the creative indulgence in the streets of Lisbon. During the walking tours they let people look through a different lens and in a different perspective. This not only focuses on the splendor of a large variety of murals but also emphasizes the political and social events in Portugal that have all set this in motion. More information Street art tours
Kayaking and canoeing
Kayaking tours through the Mondego valley The combination of the natural beauty of the Mondego valley – with its rocks, forests and river beaches – and a light and stable current make the Mondego river the top destination for canoeing and kayaking in the center of Portugal. Enjoy a relaxing and refreshing day, and observe the majestic birds of prey, kingfishers and a wide variety of fish.
More information and bookings on Opioneirodomondego
Canoeing on the Mondego,This is the most requested tourist activity in Portugal. With 12km this tour is ideal for beginners. The activity begins downstream past the Carvoeira dam in Penacova and has a beautiful natural environment with varied vegetation and numerous birds. During the summer there are 3 small rapids that provide some excitement. Halfway (around 13 o'clock) there is a stop on the riverbank for a bite to eat, participants have to take care of a lunch package and drink on the go. More information Transserrano
Workshops and tastings
Bread and cheese
In Xisto village in the middle of Serra da Lousã, there is opportunity to follow a workshop "Broa and goat cheese".
Rye and corn are the main cereals that have been produced since ages. The cheese is made with the milk that is supplied by the goat herds of the village.
This program includes a tour of the head office of the Schist Traditions Eco
museum, where all traditional activities of these agricultural and pastoral communities are portrayed.
The prepared products are part of a snack or a lunch (optional *).
Optionally a lunch can be booked with, among other things, the newly made broa and goat cheese but also chafana, goat stew, with potatoes and cabbage. Lunch is not served in a restaurant, but outside, in one of the barns
the village, a covered place. All ingredients used are locally sourced and the meal is cooked and served by people who wear traditional costumes. It is a unique event in a village atmosphere with the pleasant hospitality of the people who live in this region. More information Transserrano
Off road driving

Unforgettable, guided offroad buggy tours through the nature reserve in the Algarve near Silves. Located just outside Silves you will find Bulldog Buggies. Since they started, they are allowed to carry out the Tripadvisor Certificate of Excellence every year.
More information Bulldogbuggies
Balloon Flights
Balloon Flights
Balonissimo, Alentejo At sunrise , Evora from Above ! Ballooning throughout the year, only morning trips in the summer, but also afternoon rides in the winter (Nov-March). Very exclusive! 2 to 4 passengers in the basket. From 4 passengers, take-off in the own environment is also possible (Alentejo) More information: Balonissimo
Windpassenger, For more information: Windpassenger
Horseriding
Horseriding in Castelo Branco
At Portugal Adventures you can make horse rides through the mountains and forests of the Castelo Branco region. Portugal Adventures is located in Santo André das Tojeiras. Max. 2 persons. There are rides of 1 hour, 2 hours and picnic ride of 5 hours. For more information: info@portugaladventures.com
Others
Canyoning Ribeira da Pena, Serra da Lousã
Canyoning is a sport in which one follows the course of a river through a gorge. Canyoning is therefore mainly a sport that is practiced in the mountains. To follow the river it is necessary to walk, to climb, to jump, to swim and to abseil. This small river flows through a narrow valley. The riverbed, riverbanks and cliffs are formed with imposing rocks that make this an almost inaccessible place. For this reason, the Ribeira da Pena valley still serves as a refuge for plants and animals that are unique and rare.
This is the most spectacular river in central Portugal, where it is possible to find the perfect combination of impenetrable and wilderness (formed by numerous waterfalls, lagoons and stately cliffs) with the lush vegetation and distinctive flora and fauna. All effort spent on performing this activity is worthwhile. More information Transserrano