Sailing along the coast
Discover Portugal by sea.
Tours Portugal has been able to enter into a partnership with "Best of Lusitania", with Dai and Augusto. Dai and Augusto organize private and tailor-made sailing holidays, in and around, Portugal on board sailing yacht "Spirit of Lusitania". This sailing yacht is a Beneteau 57, (18 meters) and is extremely comfortable and spacious. You will have the opportunity to see and explore the beauty of Portugal while sailing.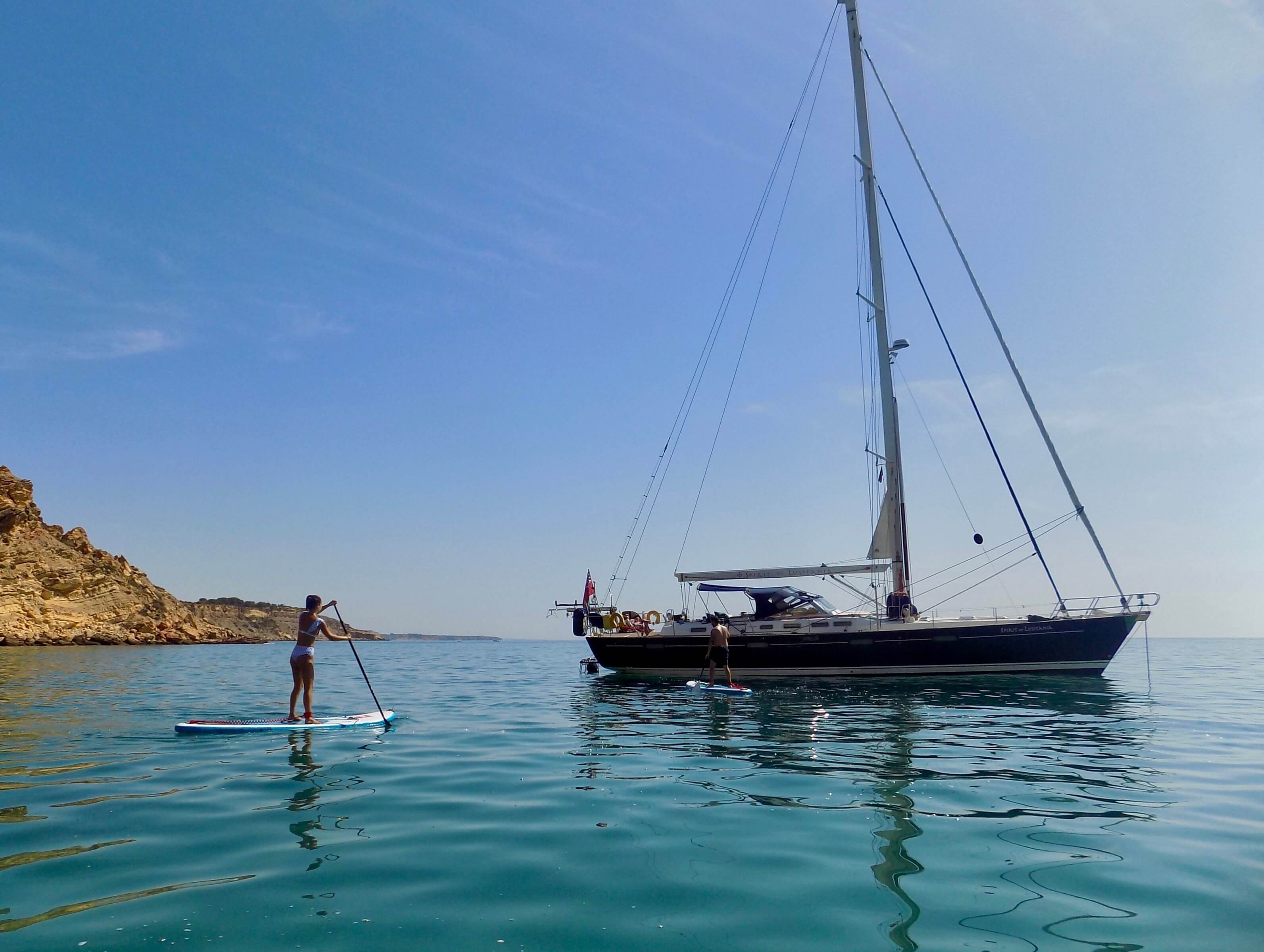 The sailing yacht can be rented for one or more days. In a day with a maximum of 8 people, in that case you will sleep in an accommodation on the shore. If you rent the yacht for several days, you will sleep on board. This is suitable for a maximum of 4 + 1 persons. There are two double cabins with a private bathroom and a shared shower. In addition, there is a cabin with a bunk bed that can serve for one (or two) children, depending on their age.
The couple offers half board consisting of a full healthy breakfast and lunch on board. If desired, they can also provide a dinner, or, if you wish, they can book a restaurant in one of the places where they are laid out. There is much possible in consultation.
Augusto and Dai are a Dutch-Luso couple who share their love for Portugal, the food, sailing and each other.
Augusto, the Portuguese captain tells you all about the rich culture, its history, the cuisine and the wines of his country. He is also a very experienced sailor with all necessary certificates.
Dai has been in Portugal since she was 14 and felt a strong connection with the country from the outset. This has led her in 2000 to move to the south of Portugal.
The marina of Lagos is the home of "Spirit of Lusitania" in Portugal. If planning allows, there is the possibility to sail to or from other places. There is also the possibility to do "one ways".
For more information check the website. It is possible to rent the boat for a few days, including the crew. It can also be included in a round trip to our contact page